The Federal Government on Friday said plans are underway to conduct headcounts ofAlmajiris in the country and enroll them into the homegrown school feeding programme by the present administration.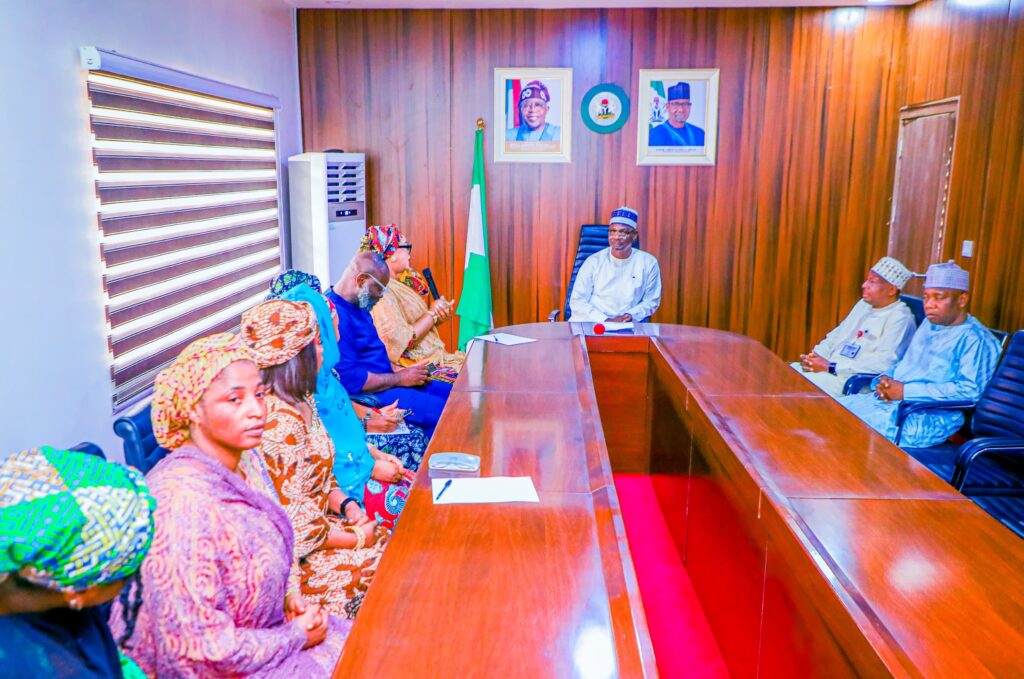 The Senior Special Assistant to the President on Schools Feeding, Dr. Yetunde Adeniji, revealed this during a courtesy call on theExecutive Governor of Nasarawa state, Abdullahi A. Sule in Lafia.
A statement by Special Assistant to the SSA, Mr. Oyedokun Oyewumi indicated that theprogram targets children in public schools, adding that her office is open to suggestions.
She said her interactions with relevant authorities demonstrates President Bola Ahmed Tinubu's commitment to improving thewelfare and educational opportunities for children through the school feeding program, with a focus on incorporating marginalized groups, such as the Almajiris.
Speaking during the visit, Governor Abdullahi A. Sule called on the Federal government to make it a priority to include Almajiris in thehome-grown school feeding plan.
He recognized the efforts of the Senior Special Assistant to bring about reforms that would ensure the success of the schools feeding program.
Governor Sule appealed to the SSA, to provide an improved livelihood for thealmajiris, adding that this will eradicate child destitution and remove beggars from thestreets.
Governor Sule said, "the incorporation of theAlmajiri, a group of traditionally itinerant Islamic students, into the program would help in taking them off the streets and provide them with proper nutrition and education".
The Governor assured Dr. Adeniji ofNasarawa State Government's support in achieving the objectives of the program.
"We call on the Office of the SSA to, in collaboration with Northern States, relevant institutions, conduct a census of Almajiri schools and headcount of the destitute children with the view to enrolling them in theongoing National Home-grown School Feeding Programme (NHGSFP)", he said
Earlier in the week, the Executive Governor ofKaduna State, Uba Sani commended theSenior Special Assistant on her proactive methods in getting familiar with institutions and states that will add to the success of theprogramme.
He equally said that the Kaduna state government would partner with the SSA's office to ensure success of the programme when it begins, with a view to improve thenutrition value of the children.
E-signed:
Mr. Oyewumi Oyedokun,
Office of the SSA to the President on School Feeding.
17-11-2023.