TETFUND EXECUTIVE SECRETARY IN KADUNA
To improve the educational system in Kaduna state through the forging of sustainable partnerships with Federal Government Agencies and Development Partners, Governor Uba Sani paid a visit to Arch. Sonny Ochono, the Executive Secretary of Tertiary Education Trust Fund (TETFUND).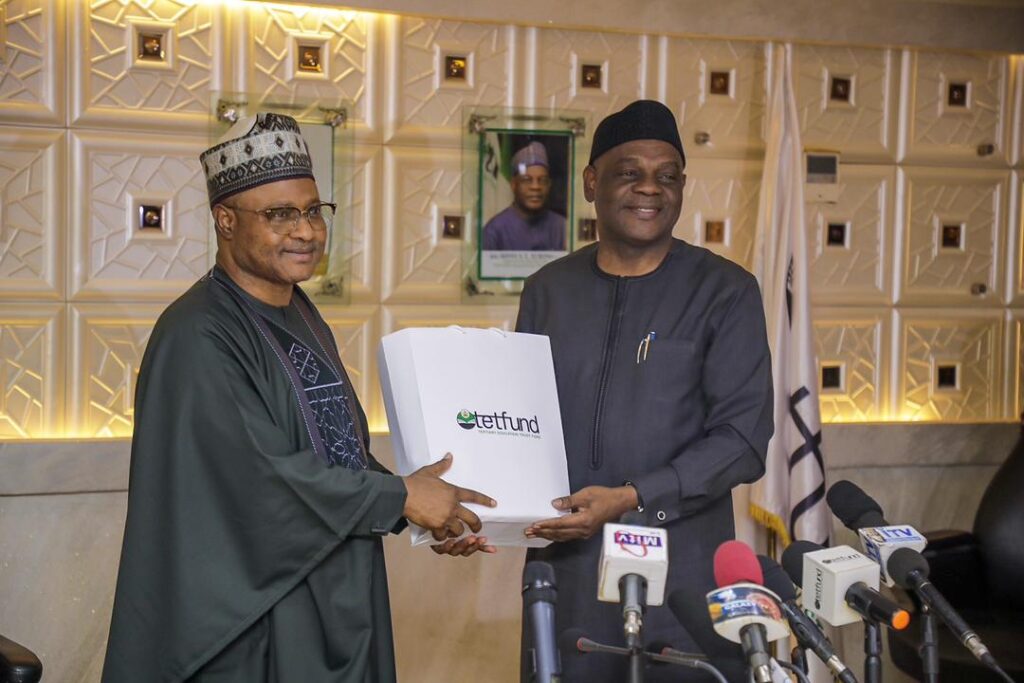 Governor Uba while commending the Executive Secretary for including Kaduna State in TETFUND interventions, seized the opportunity to highlight some of the areas in need of more support and intervention including 3 state-owned institutions to enable them to expand their programmes and cater to the rising number of students. The institutions are; the Kaduna State University (KASU), Nuhu Bamalli Polytechnic, Zaria and College of Education, Gidan Waya, Kafanchan.
The Executive Secretary commended the Kaduna State Government for prioritizing education and allocating prime land to the TETFUND for their North West zonal office. He pledged his commitment to addressing some of the issues facing the Kaduna state-owned institutions.
The Honorable Commissioner of Education, Prof. Sani Bello and other senior officials of the Kaduna State Government were also part of the meeting.